To accelerate development, Innate Biologics, LLC has secured a world class scientific advisory board with expertise in cosmeceuticals, therapeutics, therapeutic protein delivery and inflammatory pathway signal transduction mechanisms: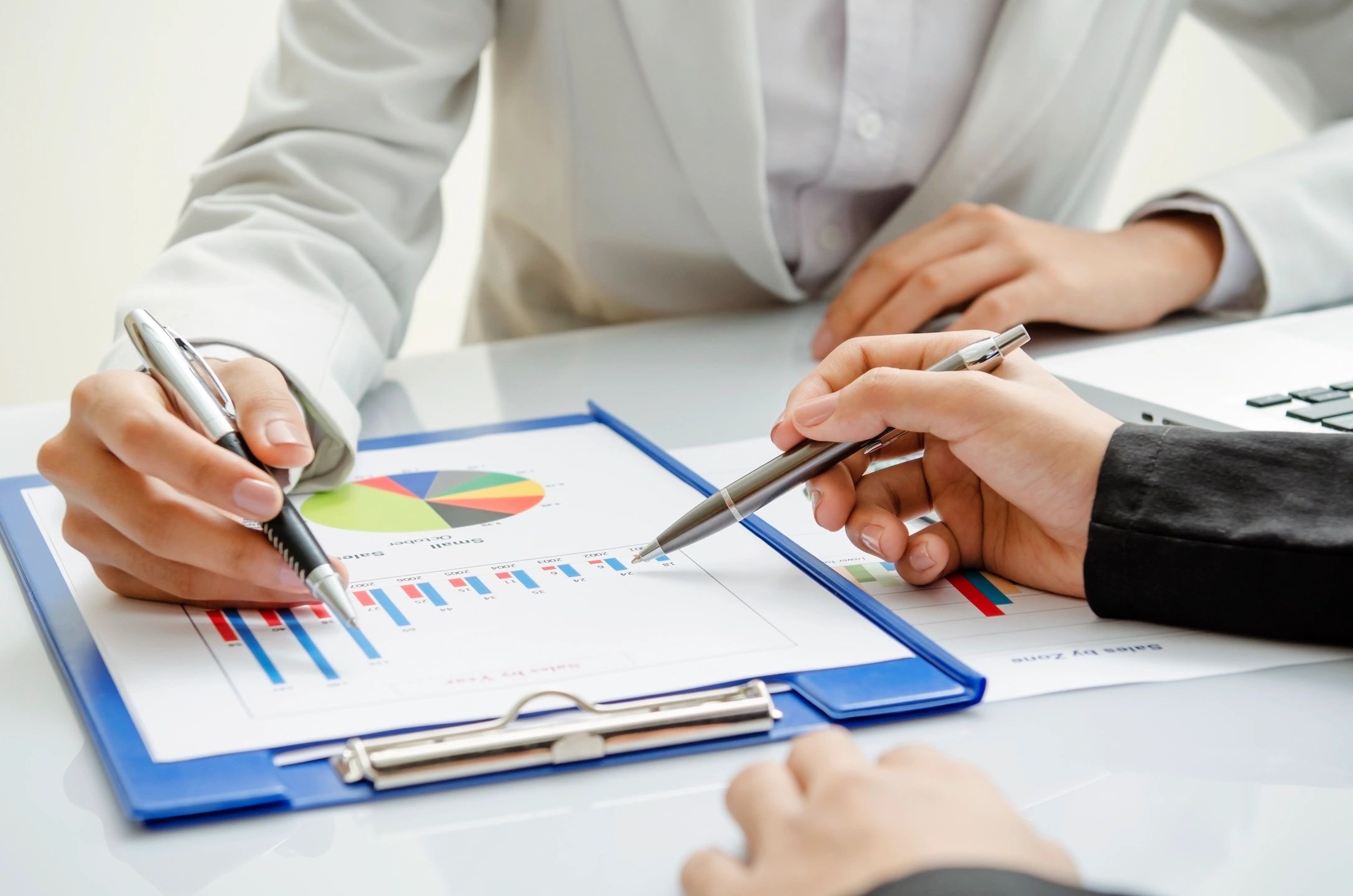 Laura Niedernhofer, M.D., Ph.D., The Scripps Research Institute, 

Albert Baldwin, Ph.D., University of North Carolina School of Medicine, 

Lineberger Cancer Center

Paul Robbins, Ph.D., The Scripps Research Institute
Innate Biologics, LLC has also secured additional expertise, including:
William R. Strohl, Ph.D., BiStro Consulting, former executive at Johnson & Johnson

Duane Morris, retained counsel
Nancy R. Phelan, executive advisor, former executive with Bristol-Myers Squibb, 

Pfizer, Wyeth and Schering-Plough

Baker Tilly, retained controller and auditing
Joseph Lamendola, Ph.D, Senior Vice President Life Sciences, Your Encore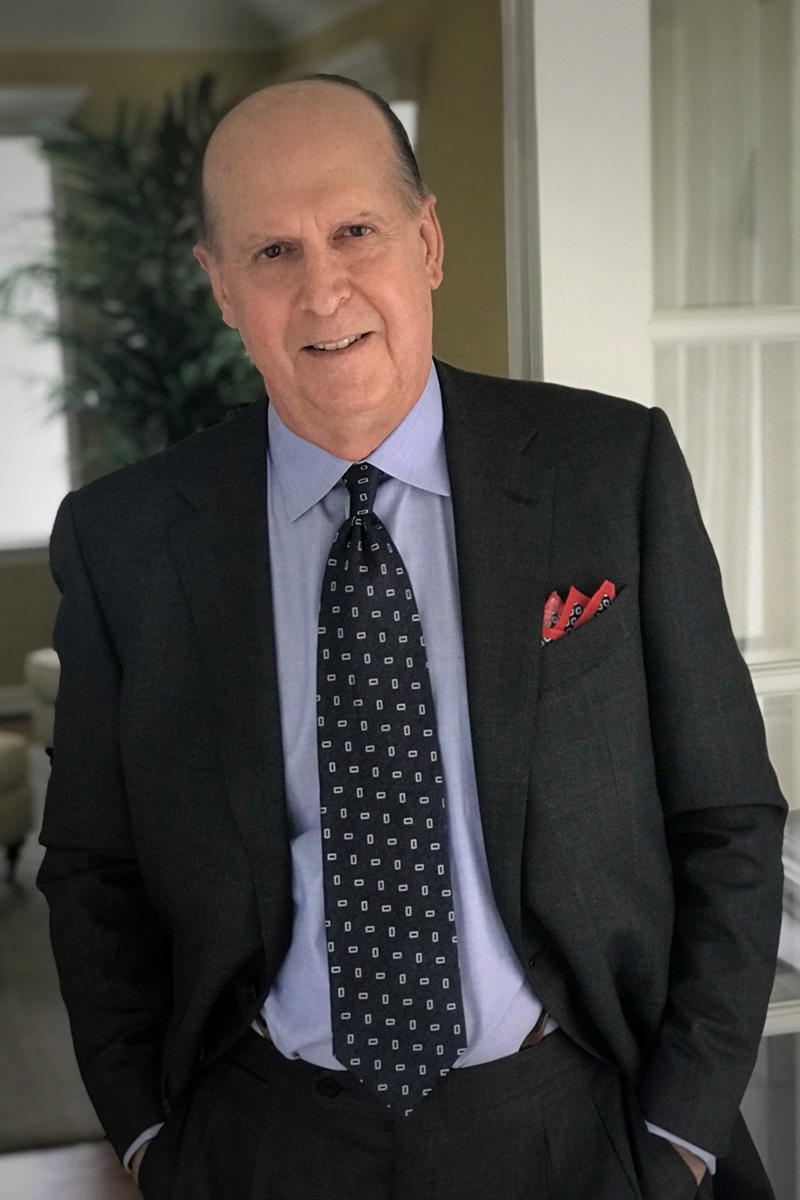 Peter Mondics is the co-founder and Chief Executive Officer of Innate Biologics, with over 30 years of investment and business development experience. Peter also serves as General Partner for Broughton Corp., and investment holding and Management Company with assets in Web and General Aviation. He previously served as the Chairman and CEO of Cambridge, MA, Predictive Media, the first aggregate predictive AI platform to be deployed across a Broadband Platform using digital networks, inferential databases and anonymized data collection.
In his prior work, Peter launched his career as an assistant to the Chairman of Cablevision Systems, with a focus on franchise development. Peter eventually played an integral role as a co-founder and General Manager of TVGateway, the first cloud-based broadband application backed by a consortium of Comcast, Cox and Charter Communications. Prior to that, he served as the General Manager for NuStar, a Lenfest Communications satellite delivery system.
Peter is also a multi-engine instrument rated pilot, with multiple type-ratings and over 2,200 hours as PIC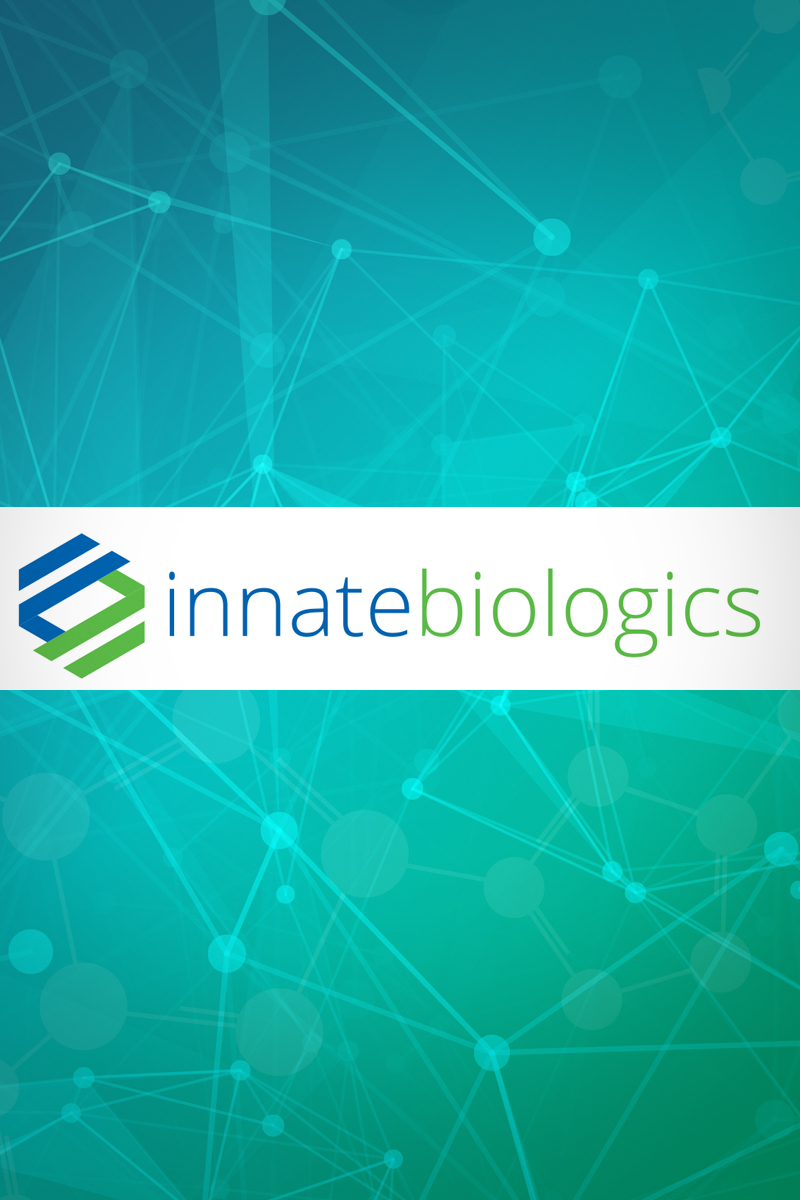 BRIAN J. RILEY | PRESIDENT
Mr. Riley is the Co-Founder and President of Innate Biologics, LLC and has over 25 years of investment experience.  Mr. Riley is the Managing Member, President and Chief Investment Officer of JB Investments Management, LLC, the adviser to JB Investments Fund, LP and JB Investments Fund II, LP.  From 2005 through 2017, Mr. Riley served as the sole member of the General Partner of JB Investments Fund, LP and JB Investments Fund II, LP.  From 1993 to 2004, Mr. Riley was a Senior Vice President and special limited partner of the KPS Special Situations Fund, L.P., ("KPS") a distressed private equity fund specializing in bankruptcies and restructurings and served as a Board Member on several KPS portfolio companies.  Mr. Riley was an Analyst at Smith Barney in Mergers and Acquisitions from 1991 to 1993 and graduated cum laude with a BS in Finance and a BA in Economics from the Wharton School of Finance at the University of Pennsylvania.
Mr. Riley is the chairman of the Board of Limited Jurisdiction for St. Patrick's School in Malvern, PA, is a member of the Executive Committee to the Board of Lasalle Academy in Philadelphia and is a member of the investment committee for the Academy of Notre Dame de Namur in Villanova, PA.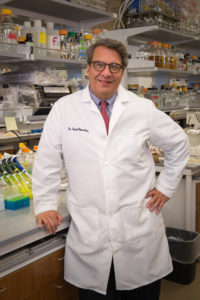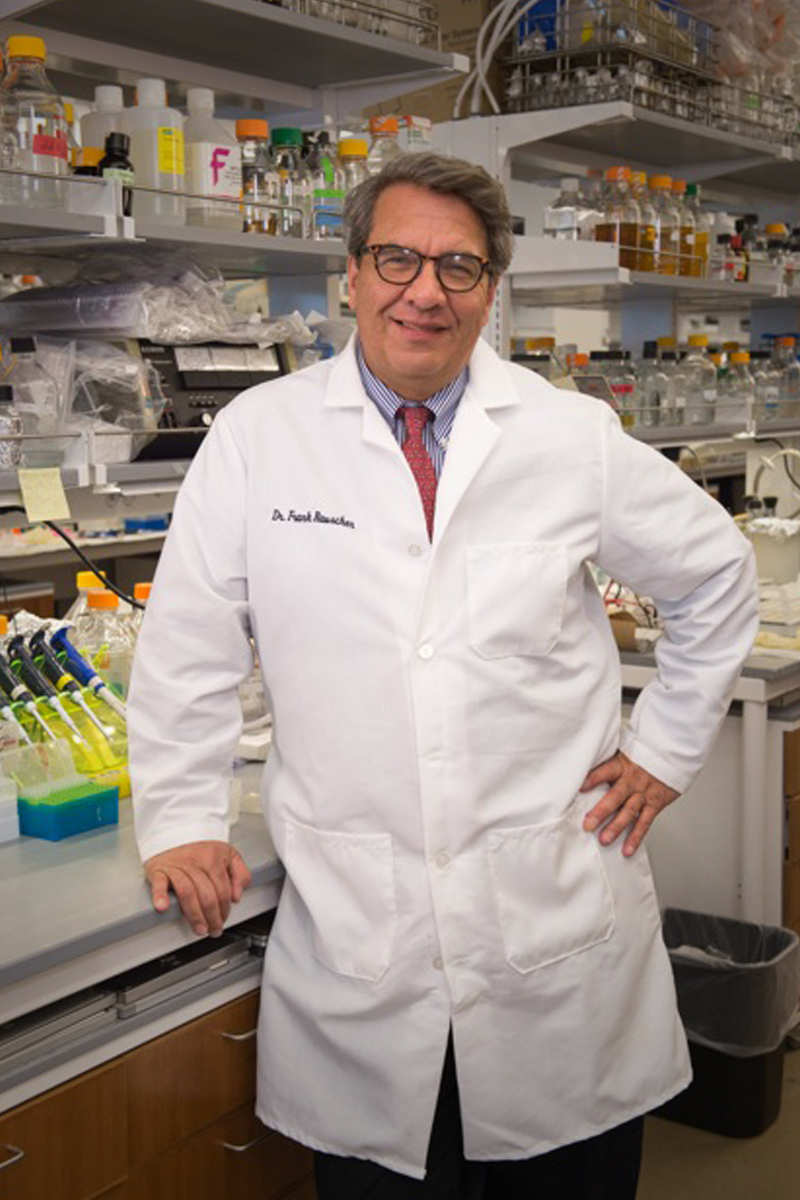 DR. FRANK J. RAUSCHER | CSO AND CO-FOUNDER
Professor of the Gene Expression and Regulation Program, and Caspar Wistar Professor at

The Wistar Institute

Professor of Genetics at the University of Pennsylvania Perelman School of Medicine

Co-Founder and Chief Scientific Officer of Innate Biologics LLC
Frank J. Rauscher III, Ph.D. came to The Wistar Institute and to The University of Pennsylvania in 1990. Prior to his arrival, he earned a B.S. in biology from Moravian College and a Ph.D. in molecular pharmacology from Roswell Park Cancer Institute. It was at Roswell Park that Rauscher discovered a new mechanism for drug resistance mediated by DNA strand scission drugs on chromatin. Prior to entering graduate school, he worked at Columbia University and Yale University School of Medicine where, as a technician, he published and presented six papers on rational, mechanism-based timing/sequencing of anti-metabolite cancer drugs based on work in the lab of Edwin Cadman, M.D. As a postdoctoral fellow in the laboratory of Tom Curran, Ph.D., at the Roche Institute of Molecular Biology, he discovered and characterized the FOS-JUN-AP1 oncogenic transcription factors, the molecular basis for the leucine zipper hypothesis, and the role of inducible immediate–early genes in neuronal signal transduction and neuronal differentiation.
Soon after joining Wistar's National Cancer Institute (NCI)-designated Cancer Center as an assistant professor, Rauscher was charged with building a world class center of excellence in gene regulation mechanisms, chromatin biology and cancer epigenetics. This effort produced a leading set of high impact researchers in the department, encompassing the burgeoning fields of histone modification, structural biology, and transcriptional regulation of cancer. He assumed the Deputy Director position of the Wistar Cancer Center in 1995, and subsequently guided the center through five cycles of competitive grant renewal. To date, the Wistar Cancer Center has held 45 years of uninterrupted support from the NCI Cancer Center Support Grant (CCSG).
The Rauscher Laboratory at Wistar has been keenly focused on defining the molecular genetics of cancer by studying somatic and inheritable mutation in genes which predispose to human cancer. In particular, the lab has focused on how tumor suppressor and oncogene proteins that function in gene regulation, mechanisms of transcriptional regulation and transcriptional control of cellular differentiation programs and organogenesis become activated to produce a pattern of gene expression resulting in cancer. The Rauscher lab has studied the following genes: WT1 gene, BRCA1 and BRCA2, and the EWS and PAX families of fusion oncogenes. His lab also discovered BAP1, a gene encoding an enzyme that helps regulate levels of BRCA1 via ubiquitination but also is a direct cause of human uveal melanoma and mesothelioma. Other work has defined the mechanism whereby the master regulators of EMT and tumor metastasis cause the release and migration of tumor cells from the primary tumor. This work has identified druggable nodes that are currently being pursued for anti-metastatic and anti-dormancy therapeutics at Wistar.
Rauscher's research has been supported by the NCI, the U.S. Department of Defense Breast Cancer Research Program, Susan G. Komen and the Ovarian Cancer Research Fund Alliance, among others. Most recently, The Jayne Koskinas-Ted Giovanis Foundation (JKTGF) established a multi-investigator, multi-year research consortium on the study of metastatic breast cancer at The Wistar Institute, which aims to fund cutting edge translational research.
Rauscher's contributions to the academic and peer review efforts have been extensive. Most notably, he served as Editor-in-Chief of the journal Cancer Research, a post he occupied for more than a decade. He also served on numerous federal, state and private peer review committees including organizing and chairing numerous P01, P30 and R01 committees for the NIH/NCI and American Cancer Society. He chaired the Board of Scientific Counselors for five years, a body charged with a rigorous review of intramural NCI and Frederick–based research labs and provided recommendations for their continuation. A Pew Scholar in the Biomedical Sciences, Rauscher was the recipient of the Wilson S. Stone Memorial Award, a winner of The William L. McGuire, M.D., Memorial Fellowship presented by The Susan G. Komen Breast Cancer Foundation.
Published in more than 180 peer reviewed papers, long with many book chapters and a textbook, Rauscher has also presented more than 300 invited lectures in all corners of the globe.
He is currently a member of the American Association for the Advancement of Science, the American Association for Cancer Research, the International Association for Comparative Research of Leukemia and Related Diseases, the New York Academy of Sciences, the Philadelphia Cancer Research Association and the American Society of Nephrology. Rauscher is co-founder and Chief Scientific Officer of Innate Biologics, LLC, a privately held company targeting, treating and preventing inflammation that is developing a first of its kind recombinant protein platform, which specifically targets intracellular signaling pathways.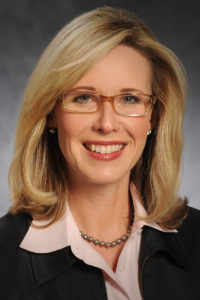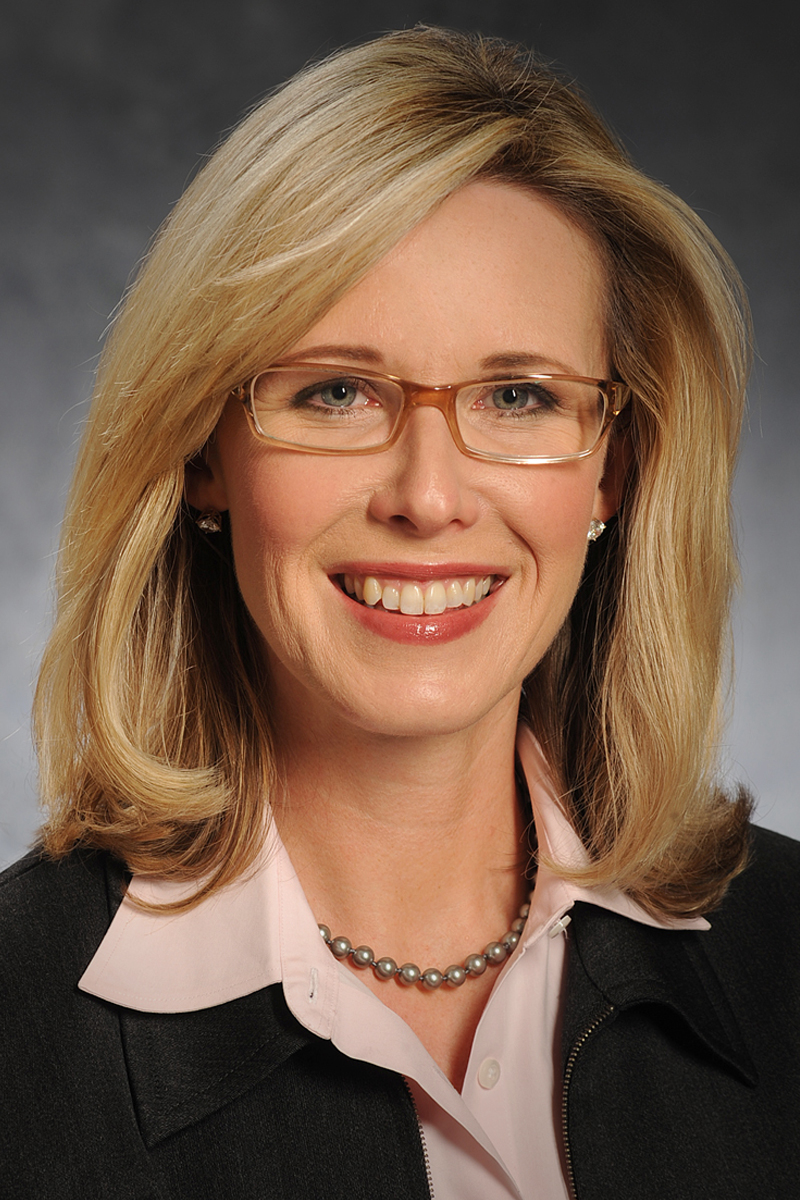 NANCY R. PHELAN | EXECUTIVE ADVISOR
Nancy is an accomplished senior executive and thought leader with over 20 years' success in the healthcare and biotech industries.  She is a passionate and compassionate leader of high performing teams with deep expertise in designing effective customer marketing strategies and building commercial capabilities that drive performance.  Nancy's broad commercial leadership experience includes global commercial operations, marketing, sales, sales management, and market access, across specialty and primary care.
Nancy began her career with Xerox in the Management Training program.  Fueled by seeing the power of treating allergies and asthma first hand, she pursued a career in healthcare and entered into pharmaceuticals as a sales representative for Schering-Plough, now Merck, and held several positions of increased responsibility including Senior Director, Consumer Communications responsible for Claritin DTC, the Claritin Rx to OTC switch and the consumer launch of Vytorin.   Nancy and her team launched the first pharmaceutical online banner ad and were among the first in pharmaceuticals to launch a healthcare app and use gaming to engage consumers in health. 
During her tenure at Wyeth, now Pfizer, she held leadership roles in global and US marketing and established a best in class customer and digital marketing organization.  At Pfizer, Nancy was an Executive Director in Commercial Development, with a focus on building external collaborations with key stakeholders.
Nancy joined Bristol-Myers Squibb Company in 2011 as Vice President, Customer Strategy and Operations for the U. S.  During her tenure, she held roles of increasing responsibility including Head, Worldwide Commercial Operations for all priority markets and therapy areas including Immuno-Oncology, Hematology, Immunoscience, Hepatitis, and Cardiovascular.  She and her team delivered an industry record 130+ launches in 2015 and over 85 launches in 2016 worldwide.
Nancy recently joined Outcome Health as Senior Vice President to drive innovation and commercial growth for the world's largest platform for actionable health intelligence. She is also an Executive Advisor for Innate Biologics, LLC a pioneer in targeting, preventing and treating inflammation and an Independent Board Member for FemmePharma Consumer Health.
Select highlights of recognition that Nancy has received include:
Pharma 360 Elite 2015

DTC Perspectives DTC Hall of Fame Award, 2011

Working Mother Magazine

Cover Mother, 2008

Pharmaceutical Executive

"45 under 45: The Change Generation" Emerging Leaders List, 2008
Select highlights of speaking engagements include:
2018, 2017 Guest Lecturer, NYU Stern, Health Economics: Patients and Caregivers as a Source of New Value

2015 MM&M Keynote Speaker: "Digital Transformation of Product Launch"

2014 Pennsylvania Conference for Women Panelist: It's All About a Brand New Brand YOU! Tips to Market and Promote Yourself

2013 MM&M Virtual Keynote: Trends Driving Change: "The Future of Pharma"
During her tenure at Wyeth, now Pfizer, she and her Consumer Communications and e-Marketing team established a best in class customer marketing organization responsible for e-Marketing and partnering with brand teams in the development and implementation of brand specific consumer marketing.  While at Pfizer, Nancy led Customer and Market Engagement for Specialty Neuroscience Commercial Development, responsible for external collaborations with key stakeholders including the national campaign to build advocacy and pass national legislation with the Alzheimer's Association that featured the 2011 President's Award winning "Boomer Express" in the Rose Bowl Parade.
Nancy joined Bristol-Myers Squibb Company in 2011 as Vice President, Customer Strategy and Operations for the U. S.  Her role was expanded to Head, Customer Engagement Center, Worldwide Commercial Operations, responsible for driving digital transformation and ensuring seamless multi-channel management across all customers in priority markets worldwide and the US Patient Hub.  In 2015 her role was further expanded; as Head, Worldwide Customer Operations, Nancy was responsible for leading customer operations worldwide building leading commercial capabilities and driving launch excellence for all priority BMS brands and therapeutic areas including Immuno-Oncology, Hematology, Immunoscience, Hepatitis, and Cardiovascular and leading the organization that delivered an industry record 130+ worldwide launches in 2015.
Nancy recently joined Outcome Health as Senior Vice President to drive innovation and commercial growth for the world's largest platform for actionable health intelligence.
Nancy is an Executive Advisor for Innate Biologics, LLC a pioneer in targeting, preventing and treating inflammation.
Select highlights of recognition that Nancy has received include:
Pharma 360 Elite 2015 Digital Crusader

BMS President's Award for Excellence, 2013, 2014

DTC Perspectives DTC Hall of Fame Award, 2011

Pfizer Innovation Excellence Leader Award, 2010

Working Mother Magazine

Cover Mother, 2008

Pharmaceutical Executive

"45 under 45: The Change Generation" Emerging Leaders List, 2008
Select highlights of speaking engagements include:
2018, 2017 Guest Lecturer, NYU Stern, Health Economics: Patients and Caregivers as a Source of New Value

2015 MM&M Keynote Speaker: "Digital Transformation of Product Launch"

2014 Pennsylvania Conference for Women Panelist: It's All About a Brand New Brand YOU! Tips to Market and Promote Yourself

2013 MM&M Virtual Keynote: Trends Driving Change: "The Future of Pharma"

2012 Digital Pharma East Keynote: Digital Engagement and Customer Centricity